Taking TCC or Bodywork Introduction can be an empowering and enlightening,
but overwhelming, experience.You may have a lot of questions about:
Schedule a free meeting to get your questions answered and create a Pathway to guide you. 
Based on the goal and direction you choose for yourself, we will suggest a pillar of work to focus on over the next 6-12 months.
Live Your Mark offers many
courses
to help you go deeper in the direction that suits you. Find out which ones best fit your focus.
Volunteering and free community support groups will help you develop the skills and perspective you need most.
It only takes 30 minutes to map your Pathway.
Use it as a guide to keep you on track and growing all year.
Different paths - One community
One of the perks of taking TCC or BodyWork Introduction is that you are now a part of the Live Your Mark graduate community! It's full of growth-minded people who are pursuing meaningful lives and successful careers, just like you. 
As you follow your own Pathway, reach out to this community. You'll find people who embody what you also want to be – happy, successful, intentional, understanding, patient, skilled, wise, independent, unique, free. 
We invite you to become an active part of this vibrant, generous, challenging community of peers, so you don't  have to travel your path alone. 
Live Your Mark graduates who create and follow a Pathway make more progress. Here's how it works.
Step 1: Schedule a Meeting. Set aside 30 minutes to meet with the Pathway guide each year.
Step 2: Define your Pathway. Your guide will help you choose the pillar of work, the courses, and the free community opportunities that will help you to progress in the direction you desire. 
Step 3: Transform your Life. When you use your Pathway to keep you focused and learning, you'll see results! Like physical training, your daily work will add up over time to meaningful and lasting change.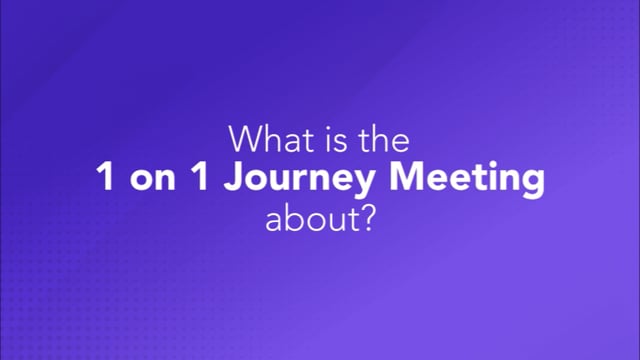 Transformation takes time and a plan
Whether you've just taken your first course, or have been part of the Live Your Mark community for years, you may find yourself asking some important questions:
What should I do next? Which aspect of my life do I want to change now? And how will I do it?
Your unique Pathway provides answers to these questions, and keeps you moving forward daily. If you do the work, a year from now you'll look back and clearly see how your life has changed.
It takes time and effort to transform your life, so make sure you plan wisely. Find out which focus, courses and community offerings will help you change in the way that matters most to you.